Kibio, a dynamic tool to unify, explore and visualize big data in life sciences
Kibio is a new approach to data and knowledge management that integrates and connects a wide variety of data from biomedical research. It is a powerful solution that integrates visualization modules which aim to provide better management and exploration of massive multi-Omics and biomedical data.
An innovative platform for data unification and visualization
Biological data sets have grown exponentially over the years, both in size and complexity: genomic and protein sequences, structure of biomolecules and functional information generated by all fields of Omics research (genomics, metagenomics, proteomics, transcriptomics, metabolomics, etc.) now represent a wealth of complex information to process and inter-connect.
A dashboard with multiple visualizations up front, supported by data import tools and regular updates.
What challenges?
Too much information, too many formats: there are currently hundreds of repositories related to bioinformatics and, as a result, researchers must constantly switch from one database to another and adapt their research data to different media or formats.
A necessary visualization: there is no online tool, accessible and free, which can manage such a large quantity and variety of data and inter-connect it efficiently with online knowledge.
Which solution?
In order to meet these needs, the scientific portal Kibio.science was developed, a tool providing dashboards allowing simultaneous visualization of research queries within various public databases such as Pubmed, Chembl, MeSH, NCBI Gene, GTex or TCGA.
This solution is supported by the "invisible part" of Kibio.science:  Lucan, a software that supports the importing, transformation and updating of specific databases. Kibio.science is available as an online web-based technology tool (HTML, CSS, JS), together with the Elasticsearch search and indexing engine.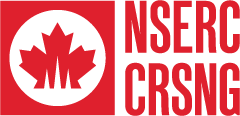 IID Principal Investigator of this project
Project Team
Principal Investigator: Arnaud Droit (Université Laval)
Co-Investigators: Régis Ongaro-Carcy, Mickael Leclercq, Marie Pier Scott-Boyer.
Let's keep in touch!
Would you like to be informed about IID news and activities? Subscribe now to our monthly newsletter.