Big data analysis in insurance
In collaboration with the insurance company Intact Assurance, this project aims to create new technologies in the insurance sector, allowing computers to take initiatives, efficiently extract information from text documents, identify concepts in images or control sensor data.
Why use artificial intelligence in the insurance industry?
The big data revolution has begun. A new kind of entrepreneurship is emerging where companies no longer use only human expertise, but instead favour innovative, data-driven approaches. Their main motivation is to take advantage of the volume and wide variety of data that are now available (social networks, web traffic logs, text documents, image banks, etc.). Intact Assurance, our industrial partner from the insurance sector, is aware of recent advances in data analysis and understands the potential that a "big data" approach can offer.
This data-oriented paradigm shift will have significant impacts on Intact's business processes, for example with regard to risk estimation, simplification of subscriptions, forecasting of long-term claim costs or even accelerating the processing of requests. Any improvement in these processes will result in benefits for the insurer as well as the customers, both from a monetary and service perspective.
The data science community is expending considerable efforts, with artificial intelligence representing only the tip of the iceberg. Thanks to this collaborative research and development project, Intact Assurance, the Big Data Research Center (CRDM) and IID (Institute Intelligence and Data) at Université Laval will collaborate in the creation of new technologies enabling computers to efficiently extract information from text documents, identify concepts in images, master sensor data, etc.
This ambitious research project will lead to significant improvements in Intact Assurance's business processes in the insurance sector, while strengthening the multidisciplinary research initiatives of CRDM and IID, as well as positioning their researchers as leaders in their respective fields. These innovations will not only help Intact Insurance establish itself as a global leader in the exploitation of insurance data, but will also benefit other Canadian service industries and ultimately lead to improved productivity and innovation.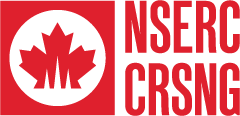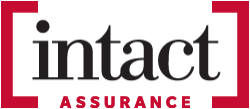 IID Principal Investigator of this project
IID Co-Investigators participating in the project
Project Team
Principal Investigator: François Laviolette (Université Laval)
Co-Investigators: Thierry Badard (Université Laval), Hélène Cossette (Université Laval), Marie-Pier Côté (Université Laval), Christian Gagné (Université Laval), Thierry Duchesne (Université Laval), Christian Gagné (Université Laval), Étienne Marceau (Université Laval), Luc Lamontagne (Université Laval) and Sehl Mellouli (Université Laval).
Project Funding: 2018-2023
Let's keep in touch!
Would you like to be informed about IID news and activities? Subscribe now to our monthly newsletter.